Supply for Distributor, Retailer, Contractor.
( End User can get the Contact details of the local agents. )
HOSUNG®
Wood-plastic composites (WPC)
Composite decking&cladding&fence designed for contractors and distributors.  In terms of performance,the top advantage of Hosung's deep embossed composite decking is that it can stand the high-temperature oil stains of outdoor barbecues. On the other side, the delicate patterns are deeper than ordinary decking floors made by other manufacturers. As time goes by, the patterns in decking are still clearly visible. It is a deck as well as a work of art.
Hosung® is specialized manufacturer of Wood-plastic composites (WPC) in China. It's located in Wuhu City, Anhui Province, China,two and a half hours drive away from Shanghai. With over 15 years' efforts, our company was widely recognized in WPC industry. Hosung was granted "ISO 9000 Quality Management System Certification", "Occupational Health and Safety OHSAS18001", "ISO 14000 Environment Management Certification"and "Social Responsibility BSCI International Certification".
High-end WPC Composite Decking,Cladding Fancing,also artwork
Feeling Wood's deep embossed grains make you feel like real wood, it gives you a nice,warm & inviting feeling. There are more than 150 colors & patterns to choose from. Our production capacity may be lower than other WPC manufacturers. Because we limit the daily production capacity in order to make a deeper pattern. What we produce is not only on the decking floor but also a piece of art.
|Hosung®|
Dragonbeard Series

|Hosung®|
Ancient wood Series

|Hosung®|
WPC Decking Series

|Hosung®|

WPC Cladding & fancing Series 
|Hosung®|

WPC fancing board Series 
|Hosung®|

WPC Railing Series
|Hosung®|

WPC DIY Tile Series
|More patterns and colors...|
Factory Overview
Factory Address: Wuhu City, Anhui Province, China 150km(2.5 hours High-speed rail) away from Shanghai Pudong International Airport.
E-mail:sales@hosungdeck.com
Whatsapp: 0086-13399538160
We sincerely welcome you to visit our factory and have business.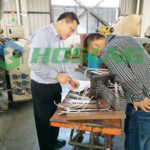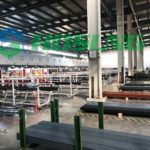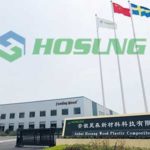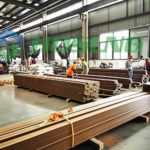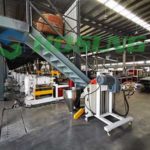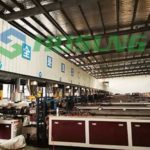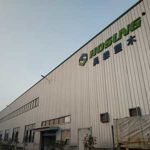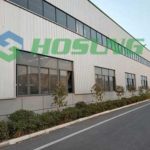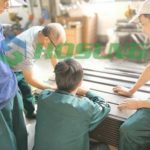 Be our distributor in your market
Great market potential!
Hosung®——China's leading manufacturer of 3d deep embossed compsite decking/cladding/fencing, The feeling-wood series of the company is loved by the European markets. It has been in the European market for 8 years and its quality can stand the test of time. We are not Trex, TimberTech, or Fiberon thing, instead, we are their complementary products.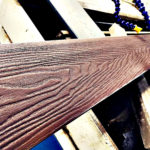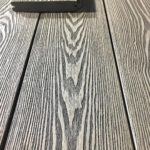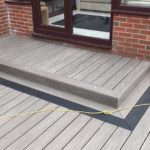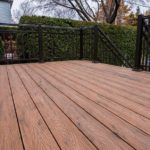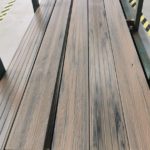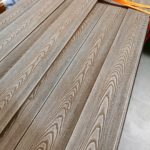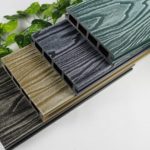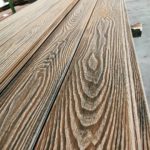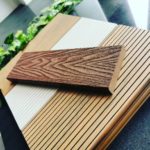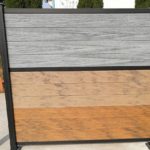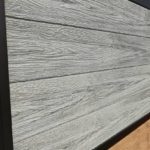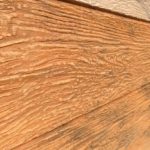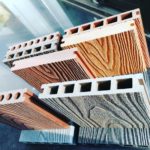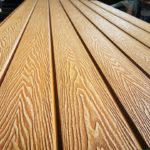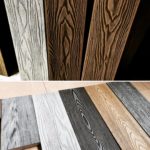 Meet Us On Exhibitions
The exhibition is one of the main ways we go to the world. We participate in more than 20 exhibitions at home and abroad every year. The exhibition can let us know more about our customers and also let customers know us face to face.
We Look Forward To Meeting You At The Next Exhibition. At The Same Time, You Can Choose To Find A Suitable Wood-plastic composites Supplier Without Leaving Your Home. Contact Us Now, There Will Be Multi-Language Customer Service To Solve Your Problem, Act Now!
Our Advantages
3D deep embossed decking/cladding/fencing has proved that it has a big differentiation in the composite outdoor filed; cladding market and has great market potential due to its Classical delicate patterns. Now we are focusing on looking for cooperations in your country markets. We look forward to you becoming our distributor in your country
Let's work together
We look forward to becoming your composite decking/cladding/fencing supplier.