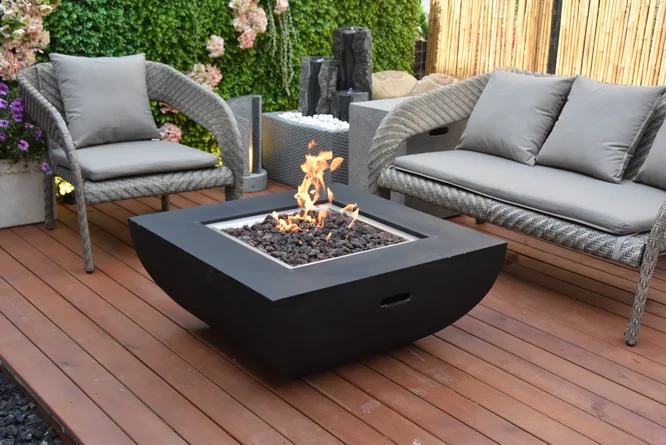 Fire-Resistant Decking Is in Need
Wood plastic composites are a new type of environmentally friendly material, with the advantages of resistance to strong acids and alkalis, not easy to deformation, excellent mechanical properties, wear resistance, good weather ability, aging resistance as well as low cost, and wide range of raw material sources, and are widely used in household, packaging, window frames, automotive interiors, and other fields. However, a study has found that the low thermal conductivity, high heat capacity, and emissivity of thermoplastic polymers such as polyethylene (PE) and polypropylene (PP) used in composite materials may significantly increase the fire hazard of composite materials. At the same time, the wicking effect of natural fibers in wood plastic composites greatly accelerates the spread of fire and even causes burns. This inherent drawback limits the further application of wood plastic composites in demanding fields. Therefore, there is an urgent need to develop new wood plastic composites with excellent fire retardant properties.
Antibacterial Composite Materials Are also Pressing
In addition, in contemporary society, people are also suffering from the threat of electromagnetic waves from numerous electronic devices. Electromagnetic waves can harm the central nervous system of the human body, and have a specific impact on the body's immune function and cardiovascular system. At the same time, microbial pollution also has a great impact on people's daily life. Research shows that poorer environments are prone to higher microbial concentrations, and excessive microbial concentrations can lead to pollution of people's living environment, such as home decorative materials that may become moldy, produce odors, and other conditions that pollute people's living environment. Therefore, developing high-performance electromagnetic wave shielding and antibacterial materials are also pressing.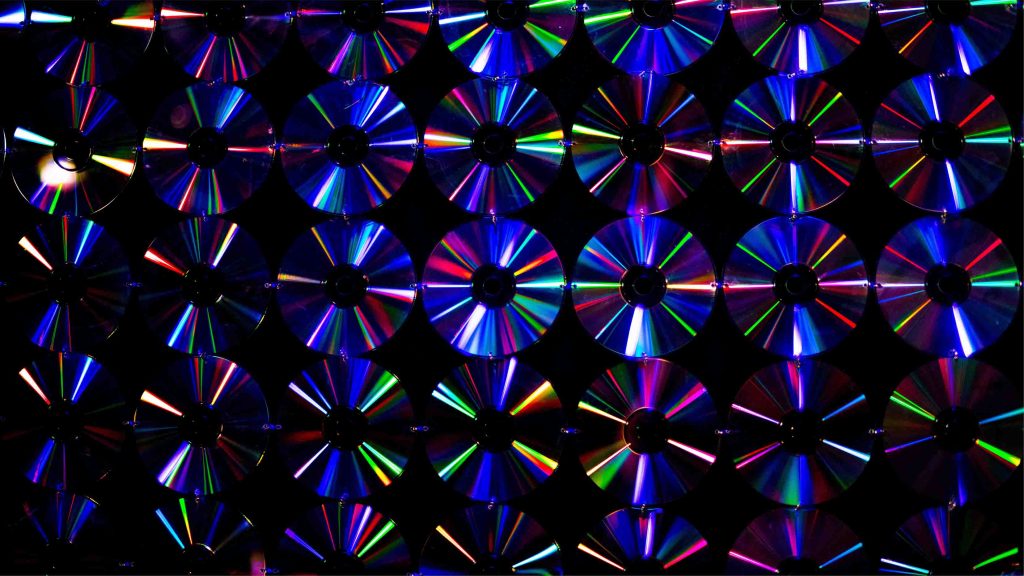 Optical Discs May Contribute to the Development of Fire-Resistant Decking
Optical discs are an important product of the information age in the 21st century. Most of the disposal of used optical discs is centralized incineration or landfill, which will not only waste the beneficial resources in the discs but also cause some environmental pollution. Regarding the composition of used optical discs, the current focus is on the reflective layer metal and the PC layer polycarbonate. Some experiments found that the polycarbonate matrix has certain flame retardancy, wear resistance, and oxidation resistance; and the reflective layer metals in the discs are of high value and widely used, with the largest Ag and Cu content, while the metals Ag and Cu have high electrical conductivity, which can effectively improve the electromagnetic shielding performance of the composites. On the other hand, metal ions also have a natural antibacterial effect.
Accordingly, if recycled waste optical discs can be used as raw materials of wood plastic composites, it can not only promote the resource conversion of waste optical discs and relieve environmental pressure, but also effectively improve the shielding, flame retardant, and antibacterial properties of the wood plastic composite decking fireproof, wall panels, fence panels, and other materials, further improve the added value of composite products, and bring high-quality safety fire resistant WPC decking and more composite materials into thousands of homes and make a better and safer life.

Focused on WPC production, selling, designing and developing.
Leave us your info and get latest product quotation from our specialist.