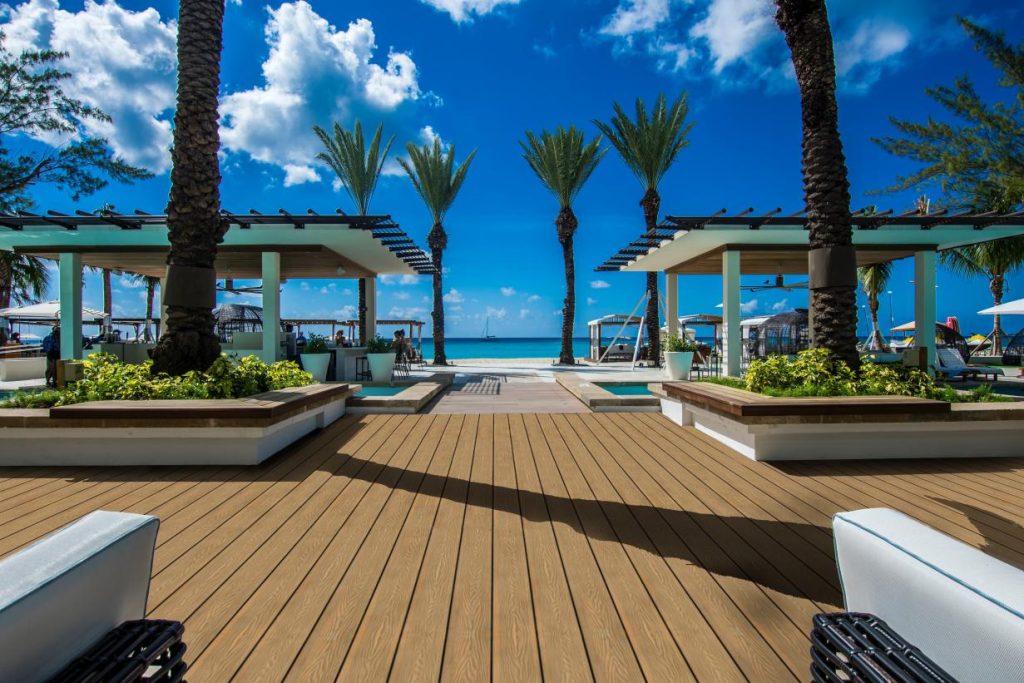 When it comes to building a deck, PVC decking and WPC decking are two popular options aside from wood. While both are made with plastic materials, they are not identical. So which one is the better choice for your future deck?
Look no further than this guide, which will outline the key differences between composite and PVC decking to help you make an informed decision for your next outdoor project.
What is WPC decking?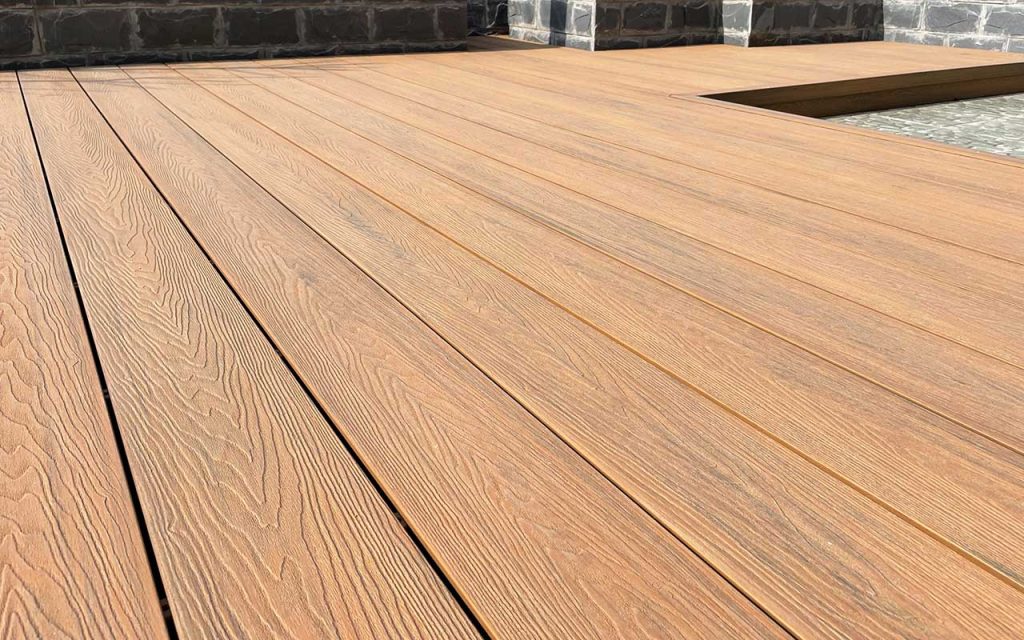 WPC (Wood Plastic Composite) decking, or composite decking, is a decking material made from a unique combination of recycled plastic and wood fibers. The exact ratio of wood fibers to plastic can vary based on the brand. For example, NeoTimber composite decking is made of 35% plastic, 60% wood fibers and 5% bonding agent; Hosung WPC decking is made of 30% plastic, 60% wood fibers and 10% additives.
Pros

Choose wood-composite decking to enjoy a low-maintenance material that mimics wood species. Made from recycled materials, it's environmentally friendly. WPC decking also requires minimal upkeep and lasts for 20+ years. It's splinter-free and ideal for families and barefoot walkers. Best of all, it's guaranteed never to rot or split, and doesn't need protective finishes or staining.
Cons  

Composite decking usually comes with a higher price than traditional wood decking, leaving people struggling to choose between the two options. While advancements have been made in the manufacturing process of WPC decking, allowing it to better imitate the texture and color of wood decking, differences remain due to the plastic components. The weight of plastic wood can also be a challenge during transportation and installation.
What is PVC decking?
PVC decking is decking made from polyvinyl chloride (a type of plastic), with no organic material such as wood flour. So it is called plastic decking. Like composite, it was designed to minimize maintenance and prevent common problems associated with wood, such as mold and insect infestations.
Pros

If you're looking for a decking material that is lightweight, PVC decking may be your choice. Similar to composite decking, PVC decking does not rot and requires no finishing. It is completely resistant to water and mold, thanks to its 100% plastic components. Moreover, polyvinyl chloride is 100% recyclable, making it a highly sustainable product.
Cons

PVC decking is considerably more expensive than composite decking. And it tends to look less like wood, when compared to wood-composite deck boards. In addition, This is because it's made entirely of plastic material, which also causes it to expand and contract perceptibly in outdoor environment. This can cause it to crack and make your deck potentially unstable. Furthermore, PVC decking poses a significant slip hazard due to its tendency to become slippery when wet.
In conclusion, the choice between PVC and composite decking will depend on your personal preferences and priorities. Consider factors like budget, maintenance requirements, and desired aesthetic when making your final decision. With the right information and a little bit of research, you can create a stunning outdoor space that meets all of your needs and exceeds your expectations.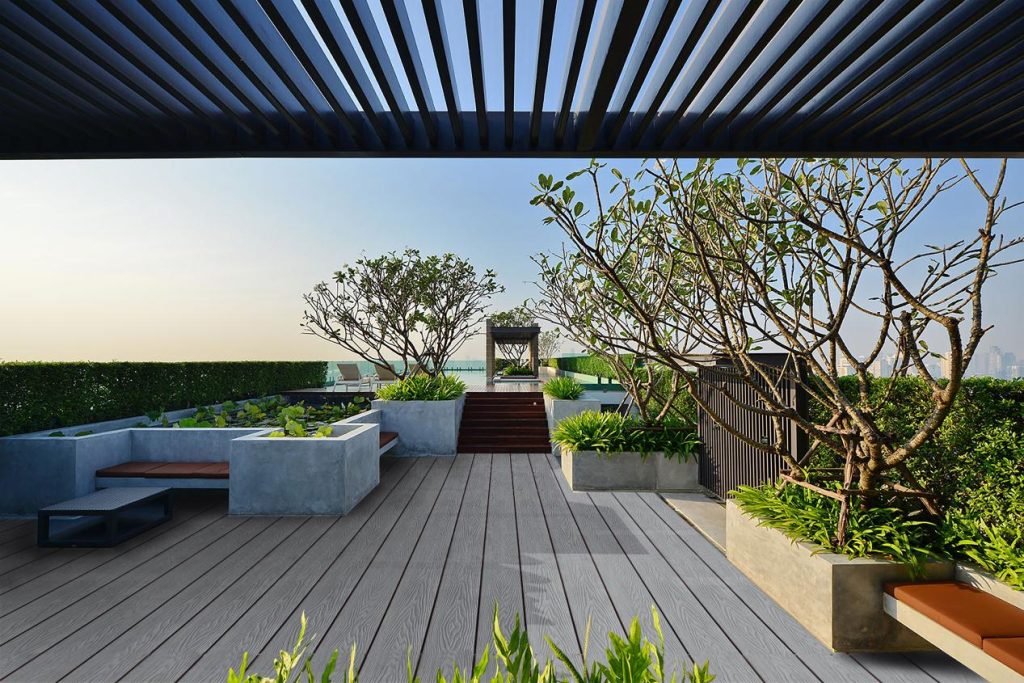 Focused on WPC production, selling, designing and developing.
Leave us your info and get latest product quotation from our specialist.